By Lucy Williamson
BBC News, Boulogne-sur-Mer
British waters are as familiar to Laurent Merlin as the port back home in Boulogne-sur-Mer.
His family has worked freely in British waters for generations but, almost a year after Brexit, he is one of 180 French fisherman still waiting for the new licence he needs to fish there.
"We're in a constant state of anxiety and anger," Mr Merlin told the BBC. "We are waiting until Friday, and then we'll start to organise ourselves to attack."
His small fishing boat, bobbing beside the rusting metal dock as the crew unloads the catch, was inherited from his father.
The talk in ports like Boulogne-sur-Mer this week is of blockades, as negotiations and political pressure fail to deliver results quickly enough for men like Laurent Merlin.
"We'll create as much disruption as we can, by blocking the things Britain needs the most," he said.
"We saw the [impact of the] gas shortage; we'll try to create another shortage of something else. We're ready to block everything: Calais, Dunkirk, the Channel Tunnel. We need this fishing licence and we'll do anything to get it."
Benoît Firmin, manager of the local fishing committee, says the fishermen here in France are getting a lot of support from their counterparts in other EU nations like Ireland and Belgium.
If the blockade goes ahead, he says, it's likely to be wider than just the port in Boulogne; and target Christmas supplies."We haven't even blocked yet," he said, "and already there's a lack of food, petrol and staff [in the UK]."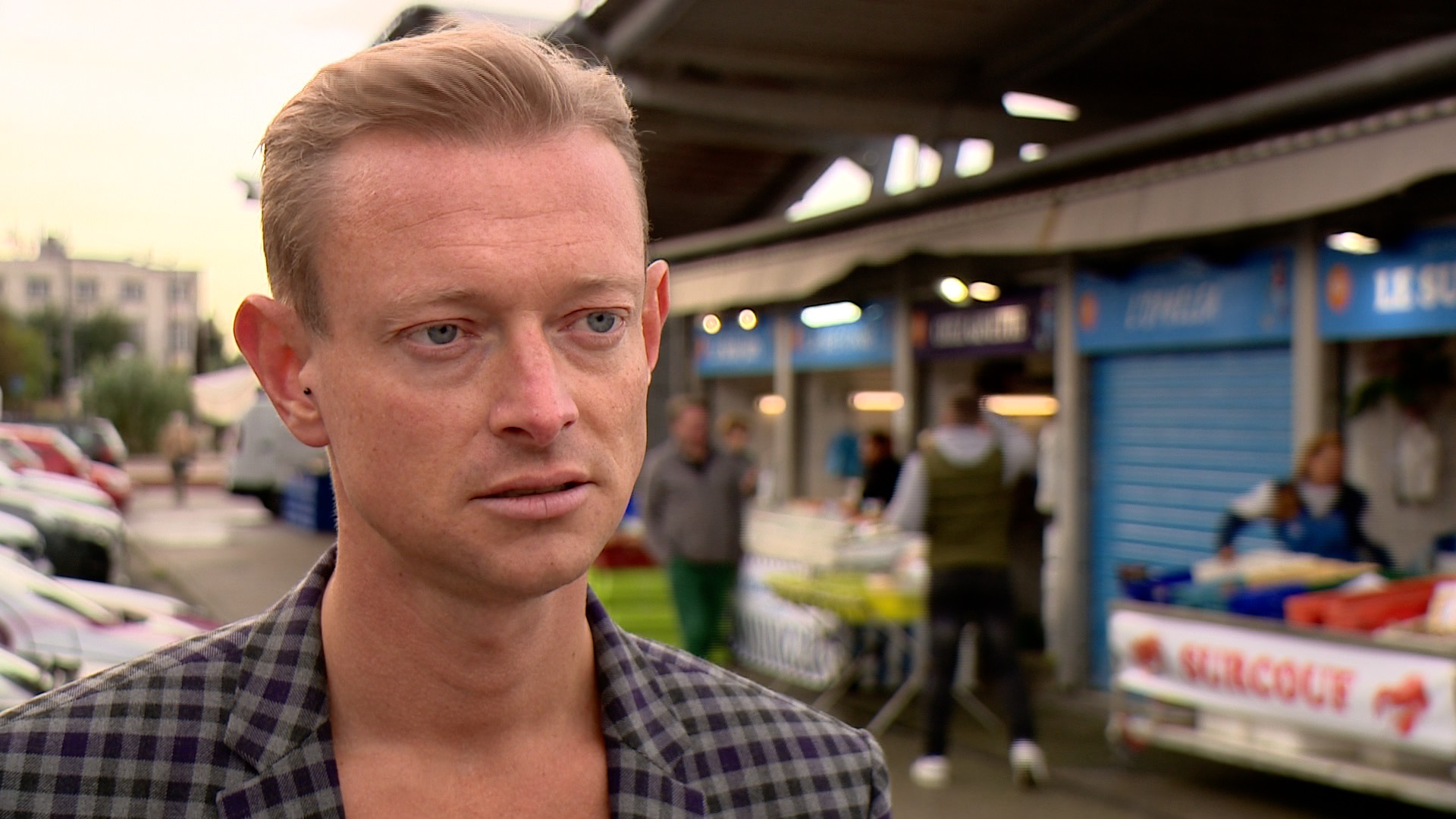 BBC
Are we going to make things worse? Maybe, but there's a lot of frustration among the community, so fair enough
The French Fisheries Minister, Annick Girardin, backed by ten other EU nations, this week challenged the UK requirement that boats prove their historic presence in British waters, and called the UK's response "incomplete and inappropriate".
OIivier Leprêtre, a fisherman himself, is president of the regional fishing community in Hauts-de-France.
The requirement for fishermen to provide proof of their presence in British waters between 2012 and 2016 is very difficult, he says, because smaller boats didn't have the equipment back then.
"From the beginning, we said that fishing would be Brexit's variable adjustment, and it turned out to be true," he told us. "We feel like the punching ball between Europe and the UK."
The government here has promised responses from both Brussels and Paris in the next two weeks, including – it says – possible French retaliation by reducing electricity supplies to Jersey.
In parliament last week, French Prime Minister Jean Castex called the row over licences a matter of principle that went beyond fishing. It was, he said, about getting the British to "respect their word".
That's a pointed comment here at the moment; the EU is in a stand-off with Britain over post-Brexit rules for Northern Ireland, and France's interior minister has complained that – when it comes to the fight against illegal migration – the UK isn't paying what it owes.
In the waters off Boulogne-sur-Mer, seagulls fight over scraps of fish left by French boats.
The battle for resources in this slim strip of sea is fierce; but with cross-Channel tensions already high and French presidential elections due next year, it's a battle that's being waged just as fiercely on land.
Syndicated from https://www.bbc.co.uk/news/world-europe-58894876?at_medium=RSS